Malouinière de la Ville Bague
Historic site and monument
at Saint-Coulomb
© T. Guérin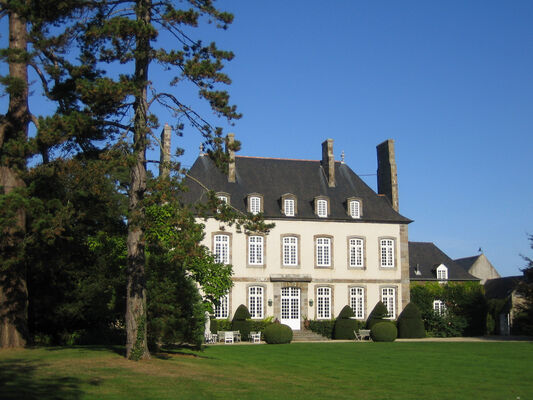 ©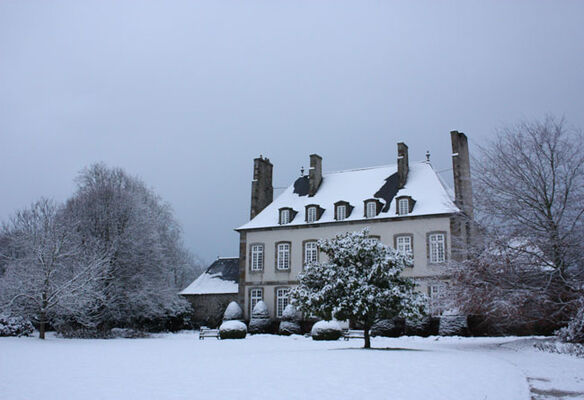 Prestataire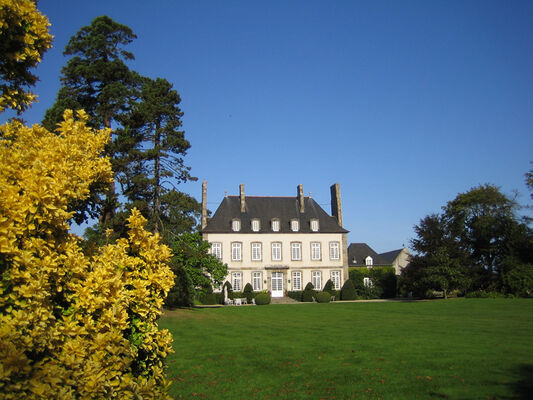 ©La Ville Bague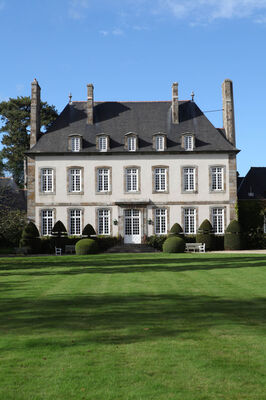 ©La Ville Bague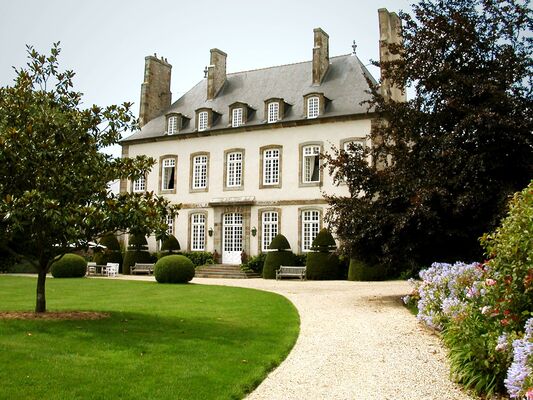 ©La Ville Bague
Accepted customers

Group visits

Demeure d'armateur du 18ème siècle Collection d'objets de marine, Arts de la table,mobilier d'époque.
Services

Reception for young people
Standard rate - adult full price

From 4 € to 8,5 €

4 €
Standard rate - adult full price

From 4,5 € to 9 €

4,5 €
Openings

From

October 1, 2019

until

October 18, 2019

Closed

On Monday

,

On Tuesday

,

On Wednesday

,

On Thursday

,

On Friday

,

On Saturday

,

On Sunday

From

October 19, 2019

until

November 4, 2019

From

April 1, 2020

until

September 29, 2020

From

October 1, 2020

until

November 1, 2020
© T. Guérin

Prestataire

©La Ville Bague
©

©La Ville Bague

©La Ville Bague
Leave a review about Malouinière De La Ville Bague :
Bad

Average

Good

Very good

Excellent
Merci pour la sauvegarde de ce patrimoine

Cette Malouiniere est magnifique, la demeure comme les jardins. Notre guide était parfait avec une pointe d humour. Allez visiter cette jolie Malouiniere, vous serez conquis.

Un accueil charmant, culture et humour, la petite histoire familiale rencontre les grandes épopées malouines. Au détour de chaque pièce, on découvre mille merveilles, arts de la table, objets de la vie quotidienne, mobilier, papier peint d'exception et tant d'autres pépites. Les propriétaires, qui font la visite, sont passionnants, érudits, drôles et très chaleureux. Une seule visite ne suffit pas, on quitte le lieu en se promettant d'y revenir bien vite.

Superbe Malouinière, parfaitement entretenue et magnifiquement mise en valeur pas ses propriétaires. Visite faite par le propriétaire, tout en sobriété et avec beaucoup d'humour. superbe collection de couverts, pièces magnifiques et très bien entretenues, parquets pont de bateau impressionnant. Félicitations à ce couple qui a fait le choix de faire revivre cette malouinière. Je recommande vivement cette visite. Merci pour cet agréable moment.

malouinière de la ville bague visite

très belle malouiniere avec un beau jardin et surtout une très intéressante visite avec des anecdotes et explications.Propriétaire sympathique.