Circuit de la rivière
at Trévérien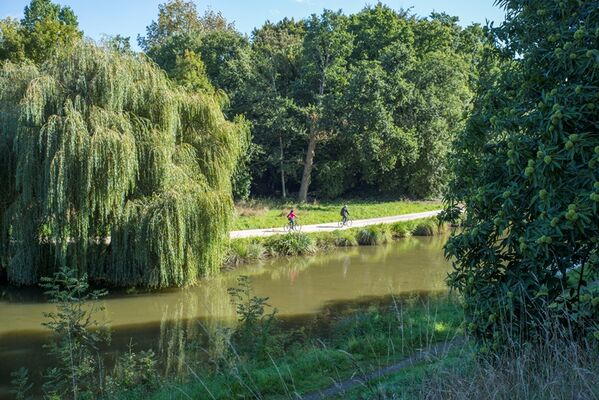 ©Rodolphe Marics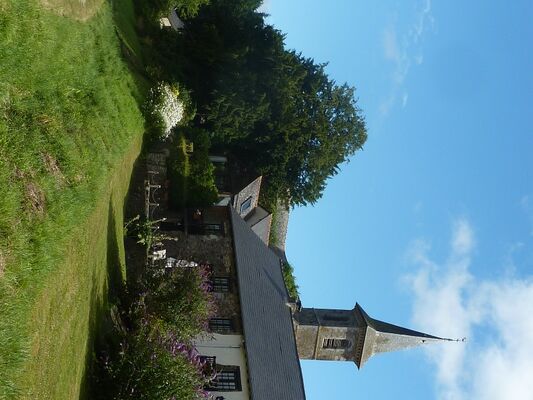 ©GIT
Documentation

GPX / KML files allow you to export the trail of your hike to your GPS (or other navigation tool)
Points of interest
Au XIIe siècle, l'église dépendait du monastère de Léhon situé près de Dinan. L'église actuelle a été construite dans les années 1850. Bâtie dans un cadre champêtre, elle domine le canal d'Ille-et-Rance.
2
LES VESTIGES DE L'ANCIEN MOULIN À VENT DU CHÊNE HUBY
Sur le circuit, vous aurez un point de vue sur les vestiges de l'ancien moulin à vent du Chêne Huby à Tremegan (privé). Vraisemblablement construit en 1835, il a été transformé en chapelle en 1905 jusqu'au début des années 1970. Une association a aujourd'hui pour ambition de le restaurer pour le remettre en état de fonctionnement.
3
LE HAMEAU DE LA CHAPELLE TREVINAL
Vous observerez en traversant ce village plusieurs maisons et anciennes fermes en terre construites à la bauge (technique de construction en terre crue). L'originalité de beaucoup de maisons tient à l'utilisation de la terre en association avec le granit présent dans le sous-sol de la commune.
Affluent principal de la Rance, le Linon draine un bassin versant de 304 km². Il prend sa source au nord-est de Combourg et, après avoir parcouru près d'une trentaine de kilomètres, il se jette dans la Rance canalisée à Evran. Cette rivière classée en première catégorie piscicole, est majoritairement peuplée de truites. On y pêche aussi des gardons, goujons, brèmes, carpes et anguilles.
©Rodolphe Marics
©GIT
Leave a review about Circuit De La Rivière :
Bad

Average

Good

Very good

Excellent
There is no review about Circuit De La Rivière, be the first to leave one !