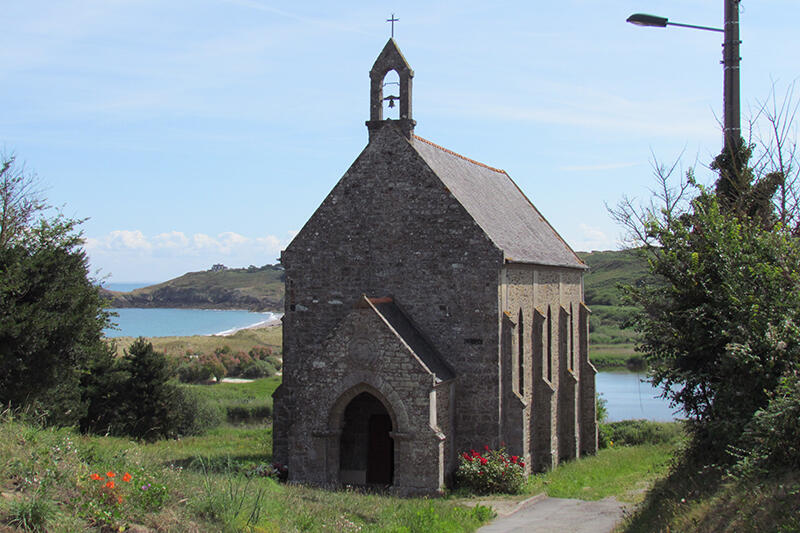 Chemins de St-Jacques-de-Compostelle: Variante Saint Malo - Le Mont Saint-Michel
Walking/pedestrian
in Saint-Malo
Documentation

GPX / KML files allow you to export the trail of your hike to your GPS (or other navigation tool)
Points of interest
1
Vue sur la Baie de St-Malo
Profitez de la vie animée de la cité de Saint-Malo avant de prendre la route, plus calme, vers le Mont-Saint-Michel. Saint-Malo, cité corsaire, est chargée d'histoires plus pittoresques les unes que les autres. En route pour l'archange !
Après avoir profité de la Baie de Saint-Malo, vous partirez dans les terres à la découverte des richesses du sol: carottes, choux, poireaux... plantés au milieu des malouinières. Fameuses demeures de corsaires, elles sont nombreuses sur ce territoire, la aussi, intimement liées à Saint-Malo. Envie de voyages au longs courts, poussez la porte de certaines d'entre elles, ouvertes au public !
Petit port renommé pour ses huîtres, Cancale est la perle de la Côte d'Émeraude ! Site remarquable de goût, une pause s'impose au marché aux huîtres, avec vue sur la Baie du Mont-Saint-Michel.
Dans la baie du Mont-Saint-Michel, vous trouverez une activité conchylicole foisonnante, les marais de Dol qui permettent le maraîchage, et des moulins: traces d'une activité jadis intense au gré du vent de la Baie. Quelques-uns se visitent.
5
Chapelle Sainte-Anne à St Broladre
Au milieu des polders, vous trouverez la chapelle Sainte-Anne sur la digue de la Duchesse Anne. Jadis un grand pardon avaient lieu dans cette chapelle, regroupant plus de 6 000 fidèles. Aujourd'hui, ce pardon demeure, le 4ème dimanche de juillet. Profitez ici d'une vue vers le Mont.
Peu à peu, le Mont-Saint-Michel se rapproche. Il ne reste que quelques mètres pour arriver au bout du périple malouin. Deux solutions alors: grimper les très nombreuses marches pour rejoindre l'Abbaye du Mont ou continuer la route, cap plein Sud, pour aller vers Saint-Jacques-de-Compostelle !
Leave a review about Chemins De St-Jacques-De-Compostelle: Variante Saint Malo - Le Mont Saint-Michel :
Bad

Average

Good

Very good

Excellent
There is no review about Chemins De St-Jacques-De-Compostelle: Variante Saint Malo - Le Mont Saint-Michel, be the first to leave one !