Circuit du Tertre
Walking/pedestrian
at Mont-Dol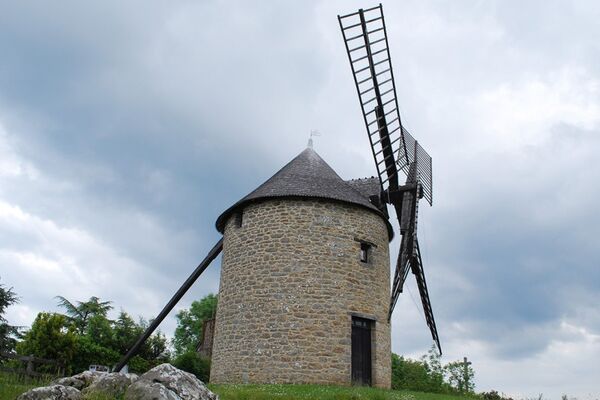 GIT
Documentation

GPX / KML files allow you to export the trail of your hike to your GPS (or other navigation tool)
Points of interest
1
Départ de la Place du Marché
De la Place du Marché, montez l'escalier qui mène au vieux presbytère. Gagner la Place de l'Eglise. Pour l'ascension du Tertre, deux possibilités : - vous pouvez emprunter la route abrupte à gauche de l'église (à l'intérieur, fresques gothiques représentant des scènes de l'Enfer et de la Passion), -ou bien suivre le GR®. Au sommet, vue panoramique sur la Baie.
Au sommet se dressent le calvaire édifié en 1861, le moulin à vent parfaitement restauré, le châtaignier tricentenaire, la tour de Notre-Dame, la chapelle de l'Espérance et le petit étang dont la provenance de l'eau reste un mystère! Après le second moulin, descendez par un sentier en forte pente. Suivez une petite route à travers le marais blanc jusqu'au Haut-Pont. Traversez la D155.
Traversez le Guyoult et tournez à gauche après le pont. Poursuivez tout droit en direction de La Rivetière puis longez le chemin qui longe le fleuve côtier du Guyoult sur 1,5 km. Tournez à gauche, franchissez le pont et traversez la D155. Prenez une petite route à droite pour regagner le bourg.
GIT
Leave a review about Circuit Du Tertre :
Bad

Average

Good

Very good

Excellent
There is no review about Circuit Du Tertre, be the first to leave one !