La Caravelle
Bar & Cafe , Night club
at Saint-Malo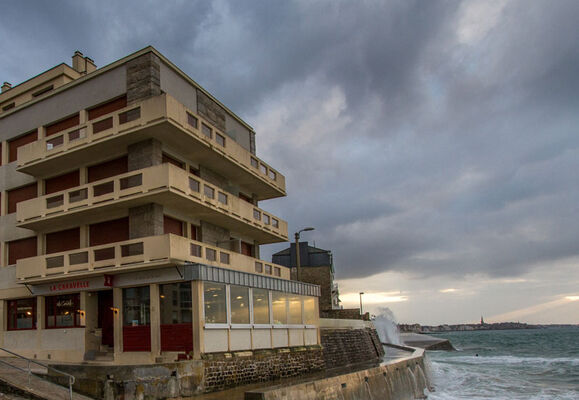 ©La Caravelle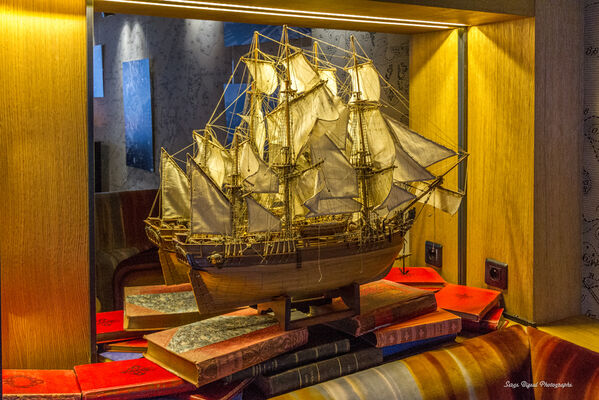 ©La Caravelle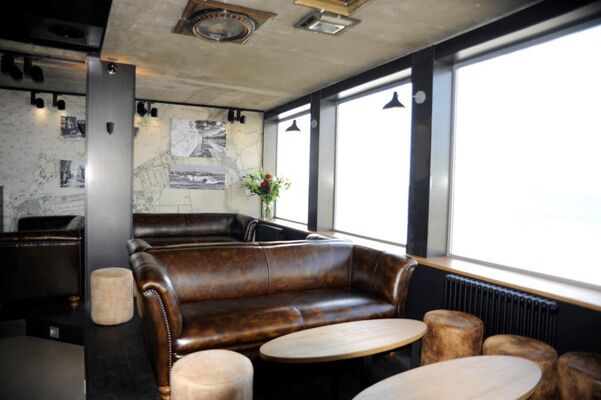 ©La Caravelle
Piano bar, concerts, exhibitions
Exceptional view of the sea

Cocktails, whiskeys

Open every day from 15h to 3h

Environment

Spoken languages
Accessibility

Equipment

Services
From

January 1, 2019




until

August 31, 2019

From

January 1, 2019




until

June 1, 2019

From

September 1, 2019




until

December 1, 2019
Wednesday

4:00 PM

3:30 AM
Wednesday

4:00 PM

3:00 AM
Wednesday

4:00 PM

3:30 AM
©La Caravelle

©La Caravelle
©La Caravelle
Leave a review about La Caravelle :
Bad

Average

Good

Very good

Excellent
Asked for x2 house red wines and presented with Bill for 9e40cents. We were on pavement cafe on white plastic chairs, not in plush piano bar. When questioned manager was very pompous and patronising. I spoke to him in French throughout however he informed me that he spoke in 5 languages and didn't appreciate my French. Anyway won't be back ever !!!

Hello Sir and thank you for your testimony of dissatisfaction. At the time of paying the bill, you announced your disagreement concerning the price of the consumptions. Two glasses of upper Bordeaux were outside been of use to you in terrace and charged to the price indicated on the card. There is no difference between the outside service and the service in the bar. To be pleasant to you, I cancelled the ticket and I presented you a new ticket underestimated at the price of the glass of more ordinary Bordeaux. In spite of this gesture, you left dissatisfied and I regret it. I hope nevertheless that you had a good stay in the corsair city. I send you my greetings.

A la Caravelle, il n'y a ni snobisme, ni vulgarité. Pas de faux-semblants, pas de frime. Convivial, accueillant, chaleureux dans une déco magnifique. Bravo, à toute l'équipe Sylvie, Alex, Vincent. On s'y sent bien, on oublie le quotidien. Une bonne soirée chaque fois assurée dans cet endroit magique.

Merci Claire-Marie, au plaisir de vous revoir bientôt.

Super Chaleureux et surtout Sympathique

Bonjour, Nous sommes venus le dernier soir de nos vacances en Bretagne boire un verre dans ce Bar avec vue sur la mer, et nous avons bien été accueillis et conseillé pour le choix de notre cocktail. Etant fatigué, j'ai oublié mon pull de marque et quand nous avons rappelé le lendemain pour expliquer nous étions repartis à Paris et s'il pouvait nous l'expédier par colis c'est sans hésiter que le Patron nous a dit OUI !! 3 jours après nous recevions le colis à la maison donc un grand MERCI pour tout et ne changez rien!!!!

Quoi de plus naturel Monsieur Chabon ! Nous vous remercions et vous souhaitons bonne continuation. Au plaisir de vous revoir à la Caravelle au cours d'un prochain passage dans la cité corsaire.

Agréable et convivial, accueil et cadre sans pareil, coucher de soleil magnifique, bref ! une excellente soirée dans une ambiance feutrée.

Excellent accueil dans ce bar posé sur la plage de Rochebonne. La vue est magnifique, les cocktails sont délicieux, les concerts organisés sont de très bonnes qualités.